Bar License NY: A Comprehensive Guide To Getting Your License & Opening a Bar in New York
New York, the city that never sleeps, is renowned for its vibrant nightlife, with bars and clubs that cater to every taste and style. If you're looking to join this exciting industry, obtaining a bar license in NY is your first step. In this comprehensive guide, we'll walk you through the key steps and considerations in applying for your NY bar license. Remember that there are many issues to be aware of which apply to specific cases. Contact us with your particular situation.
Key Steps in the Application Process
Application: The SLA provides detailed instructions on how to apply for a license. You can apply online or by mail, but online applications are processed more quickly.
Documentation: You'll need to provide several documents, including a floor plan of the premises, proof of citizenship or legal residence, and a lease or deed for the location. If you're applying as a corporation or partnership, you'll also need to provide additional legal documents.
Fees: Costs depend on the type of license you'll need. These fees are non-refundable and are due when you submit your application. Call us with your specific situation.
Approval: After your application is submitted and the fee is paid, the SLA will review your application. This can take several weeks. If approved, your license will be mailed to you.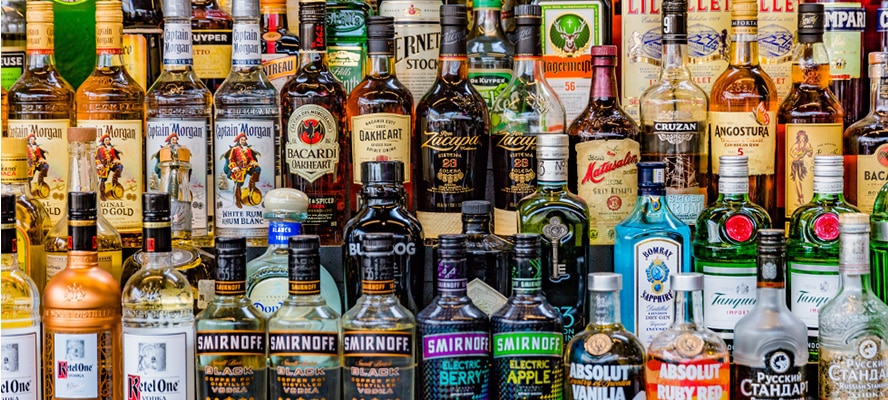 Need help with an Alcohol Bar License?


Hiring a Consultant
Acquiring a bar license in NY can be a complex process. The smartest and easiest way to get your license is to hire an Alcohol Licensing professional like Rezzonator Services. That's because the licensing process is complex and mistakes are not only costly but they may lead to a denial.
We've helped literally hundreds of clients get their bar license in New York. Many times we have to take over cases done by other people or consultants which resulted in denials. While Rezzonator Services built a reputation for fixing cases that were botched by other consultants, it's always a good idea to get things right on the first try if possible. A good expediter and consultant can not only get your license but they can serve as a sounding board preventing you from making huge mistakes.
If you're looking to open up your bar then it's imperative to contact an alcohol licensing expert as soon as you have a location. This is because location matters. This is especially true if you plan on doing business in NYC and the 5 boros, but even outside the city, in upstate or Long Island, locations may subject you, the bar owner, to regulations that may prohibit you from operating the way you envision.
Every situation is different so give us a call with your specific needs.

What is a NY Cabaret Bar License?
A NY cabaret bar license is a specialized permit issued to bars, lounges, and nightclubs that wish to host live entertainment and dancing in addition to selling alcohol. This is where the primary difference lies between the NY cabaret bar license and a regular alcohol bar license. While the latter simply permits the sale of alcoholic beverages, the former allows establishments to host performances and permit dancing.
Requirements for a NY Cabaret Bar License
Obtaining a NY cabaret bar license is more complex than securing a regular bar license. In addition to standard requirements such as age restrictions and clean criminal records, establishments applying for a cabaret license must comply with several other stipulations. These include providing detailed floor plans indicating the location of dance and performance areas, ensuring adequate safety and security measures, and maintaining adherence to noise control standards.
The Role of Community in Licensing
Both regular bar licenses and cabaret licenses require the approval of the State Liquor Authority (SLA). However, in the case of a cabaret license, the local community board also plays a more influential role. Given the potential impact of live performances and dancing on local noise and safety, the community board's opinion on cabaret license applications is heavily considered by the SLA. As per ABC law community boards must be notified at least 30 days before submitting an application. The notification must follow specific guidelines otherwise it is null and void.
The Costs Involved
The cost of a NY cabaret bar license is typically higher than a regular bar license. This is due to additional expenses such as increased insurance premiums, additional security measures, and sometimes even soundproofing the establishment. Call us now to find out if you need the cabaret liquor license.
The Legalities of Live Entertainment
Cabaret bar license holders need to be particularly mindful of the legalities surrounding live performances. They must ensure the performers they host comply with copyright laws and performance rights. These complexities are usually not a concern for holders of regular bar licenses.
Plan for Success
While the process of acquiring a bar license in NY can seem daunting, a well-thought-out business plan can ease the path. This should include a detailed financial plan, a compelling concept for your bar, and a thorough marketing strategy. A strong business plan is not only a tool for your success but can also be a vital part of your application, demonstrating your preparedness to the SLA.
Renewing and Maintaining Your License
Once you've obtained your NY bar license, remember it's not a one-and-done deal. Licenses are valid for two years and must be renewed through the SLA. Regular compliance checks are also a part of maintaining your license. The SLA conducts inspections to ensure bars are operating within the law, so it's crucial to stay up-to-date with any changes in regulations.
Build Relationships
In the bar industry, relationships are key. Build strong relationships with your wholesalers, staff, and the community. Engaging with local community boards and neighborhood groups can foster goodwill and help address any concerns about your business.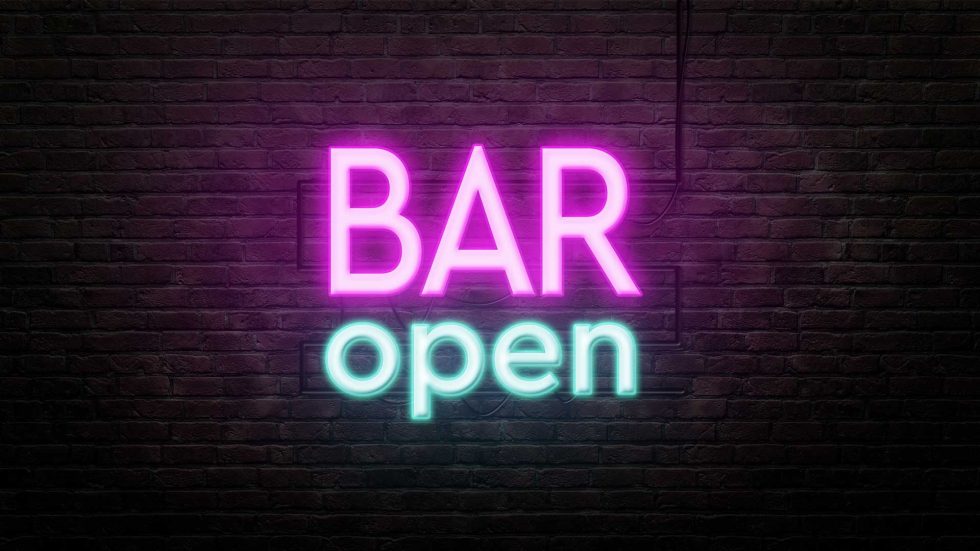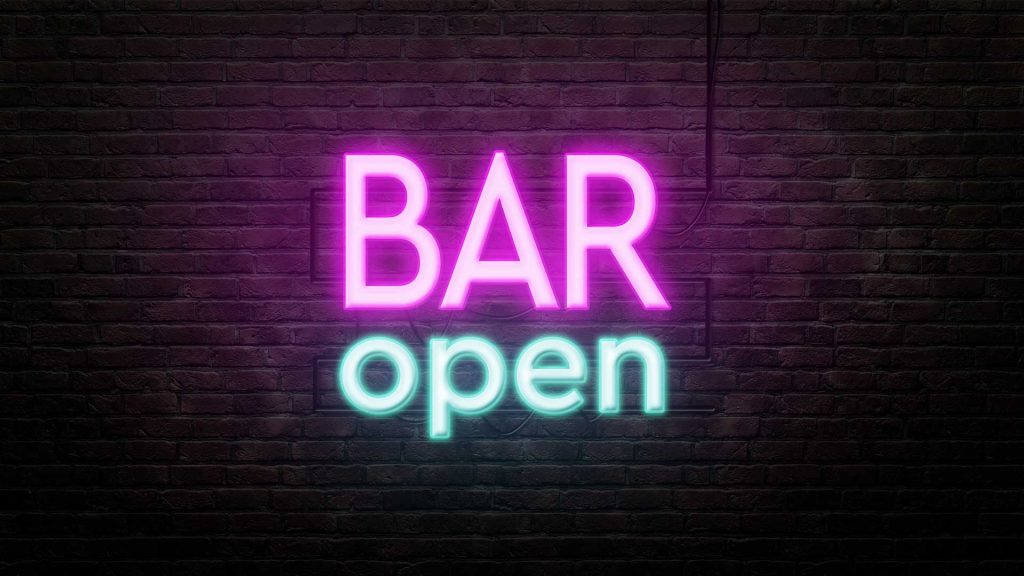 The Reward of getting your bar license NY and opening your establishment
Despite the complex process and legalities, owning a bar in New York can be a rewarding endeavor. Whether it's the bustle of Manhattan or the charm of upstate, NY's diverse bar scene offers a unique opportunity to create a space that reflects your vision, serving the drinks you love to a community of customers.
In the end, obtaining your bar license in NY and being able to serve alcohol is the ticket to joining this vibrant industry. With careful planning, a solid understanding of the legal landscape, and a dash of patience, you'll be raising a glass to your new venture in no time. So here's to your success in New York, the city of dreams and iconic nightlife!
Conclusion
Obtaining a bar license in NY involves careful preparation, attention to detail, and patience. However, with the right approach, you can navigate this process successfully and soon be pouring pints and mixing cocktails in your very own NY bar. So why wait? Start your journey today and become part of New York's iconic nightlife scene. NYSLA provides several resources on their official website. The On-Premises Quick Reference guide is a great starting point, offering an overview of the requirements and regulations for on-premises licenses, including the Full Liquor (OP) license.
For more detailed information, you may want to explore the Change Your License section if you're considering upgrading or altering your existing license. If you're new to the licensing process, the Get a License and Application Tutorial pages provide some info.
To navigate this complex process and get your license quickly call us at:


Fill out the form below...